How to view your digital gift card sales
Edited
If you're a digital gift card customer of BentoBox, you can view your gift card sales at any time in the backend of your website. 
To view and report on gift cards, log in to BentoBox and click the "Digital Gift Cards" tab in the main navigation. 
Here, you'll be able to see a list view of your digital gift card sales.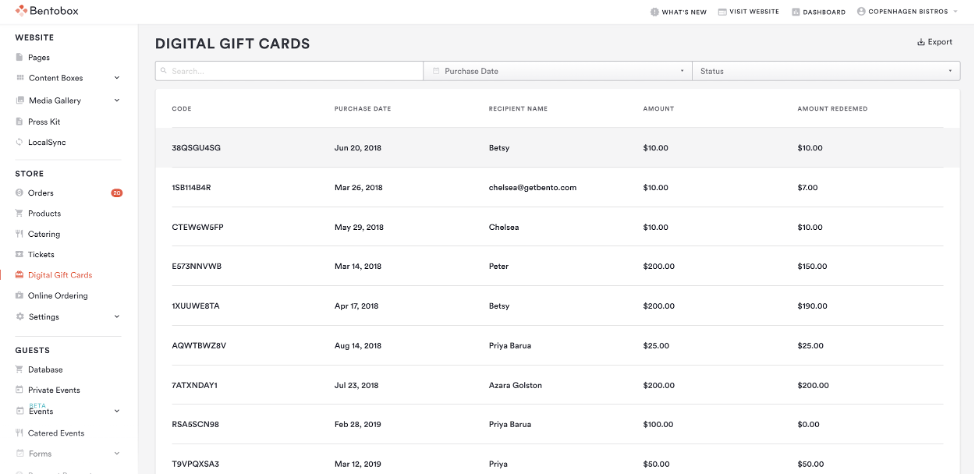 Note: this table has a column for Amount Redeemed, so it's easy for you to report on outstanding amounts for each of your gift cards sold or promotional gift cards sent. 
This list view lets you sort by the following (click on a column header to sort by that column):
Purchase Date

Recipient Name

Amount Sold

Amount Redeemed
You can also search by code and filter your reporting to a date window and/or Status type (Redeemed vs. Not Redeemed).
From this list view, you can also easily click into an order to see the details, including a full history of guest redemptions.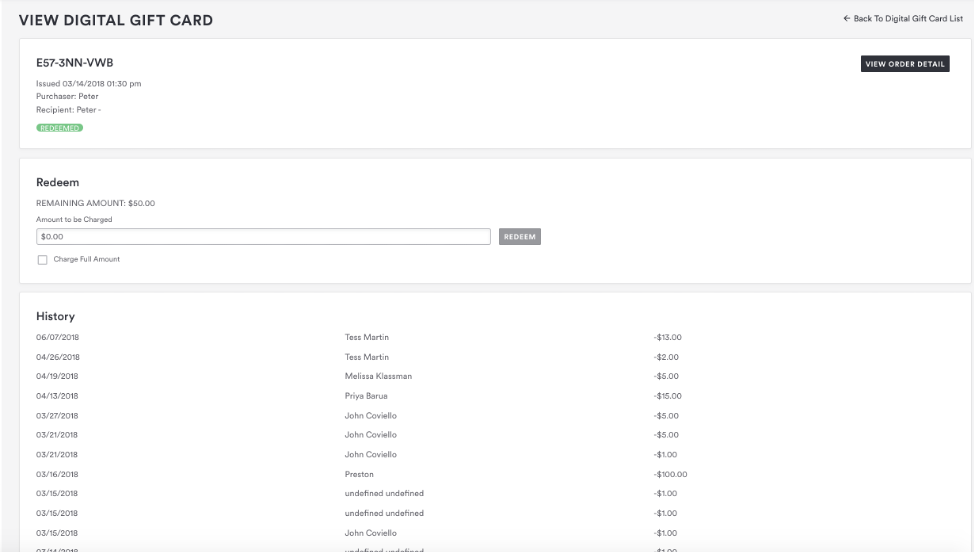 From this view, you can then click the "View Order Detail'' button at the top right to re-send a gift card code to the guest, refund an amount, see the code, print, and add or view internal notes. 
Digital Gift Cards
Gift Card Sales