How to publish and unpublish products
Edited
When a store item is published it means that the product will be displayed for purchase in your store. You can confirm that an item is "published" by checking the product settings.
How to Publish & Unpublish Store Items
In your BentoBox backend click on Products under the Store heading on the left hand sidebar. Click into your specific item. Click the Settings column in the right and click the Visibility icon to confirm or change whether a product is published or unpublished.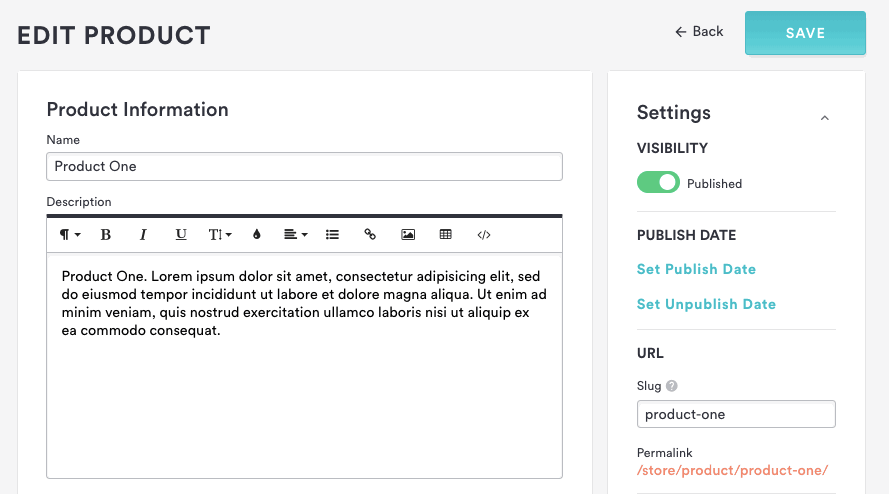 Publish Store Product
Unpublish Store Product
Store Products