Reservation Notes and Tags
Edited
Reservation Notes
Reservation notes can be added to a reservation via the Book Lite app.
Simply select a reservation and click edit next to 'Booking Details'. Add notes and save. 

Please note, these are 'reservation' specific and will not be applied to future bookings made by an individual guest.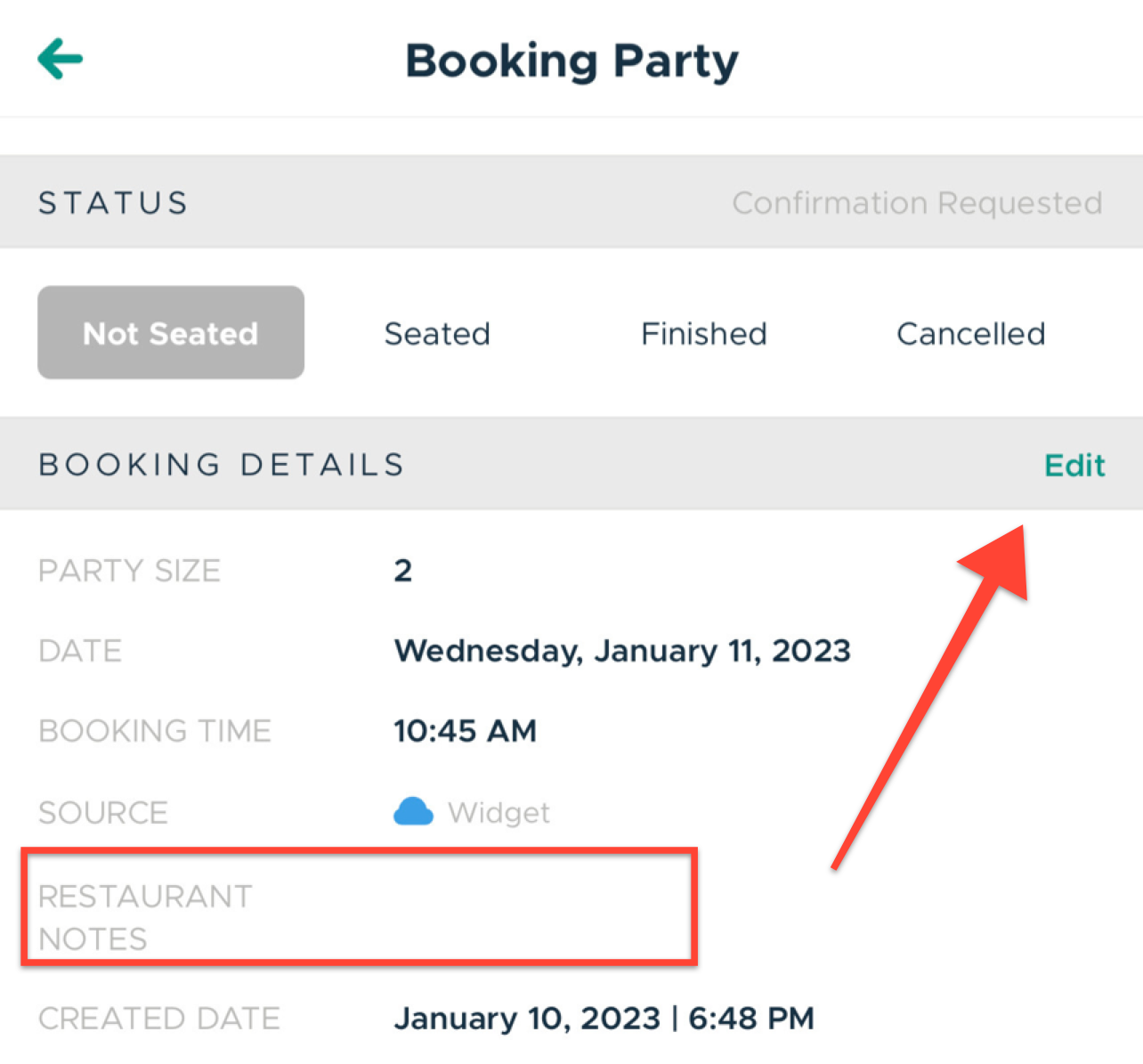 Reservation Tags
There are five types of reservation tags that can be included in a booking:
Checked-In

VIP

First time

Birthday

Anniversary
These can be added manually when adding a booking via the Book Lite app. The 'First time', 'Birthday', and 'Anniversary' tags can also be added by the guest when making their booking.
Currently, tags are not customizable and additional tags cannot be added.
Bento Book Lite
Reservations Notes
Reservations Tags