Guest experience - what guests will see
Edited
In Pre-Order & Catering, your guests can see and order from your menu in a streamlined view. They choose a time and date, and see the menu available at that time.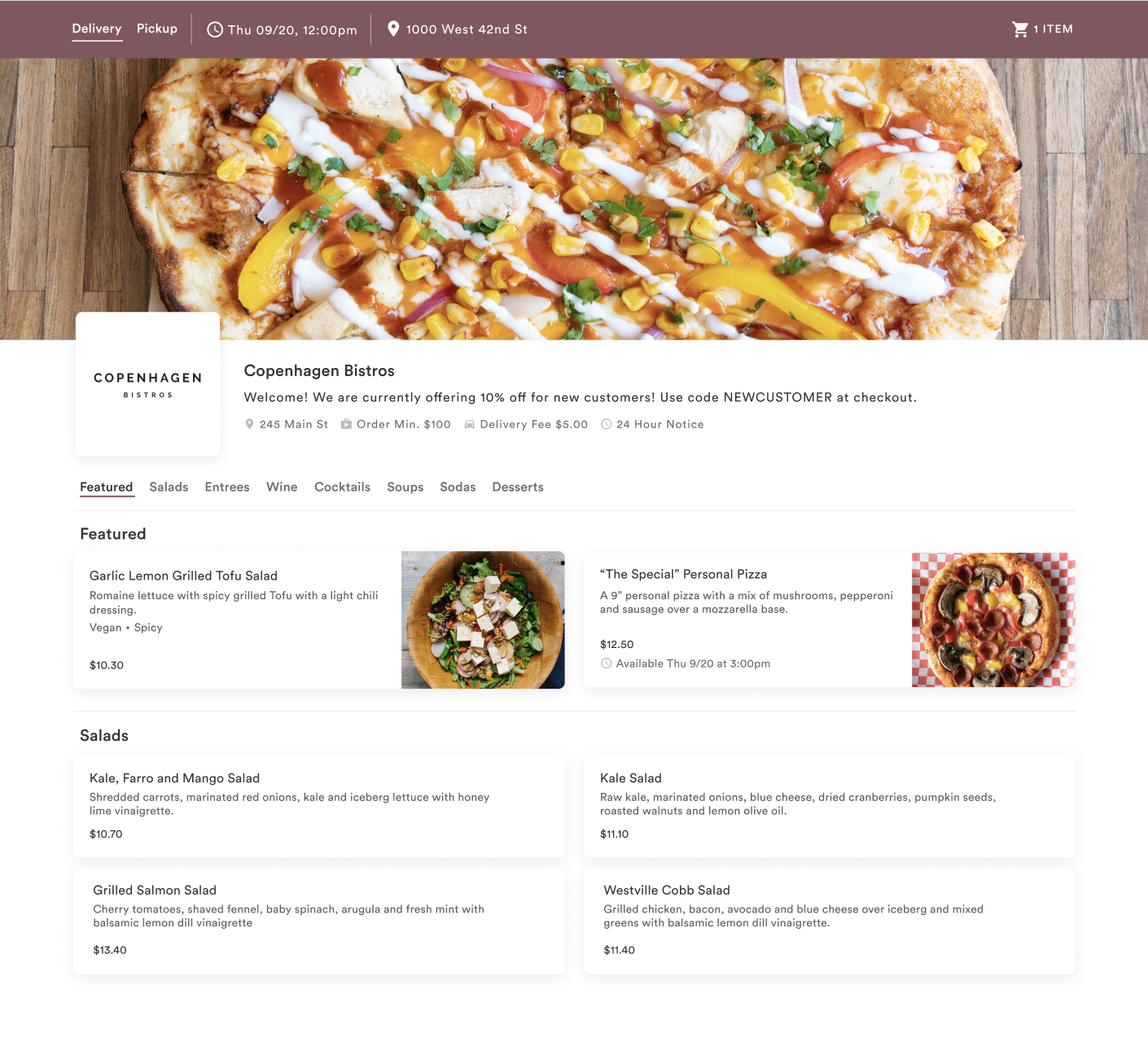 If you have two or more menus, your guests will be able to see the menus you offer and when they are next available. They will be able to either select the menu they want, or the date and time they want, and start their order. This is especially helpful if you have a special holiday menu, for example, that is only available during a limited time period.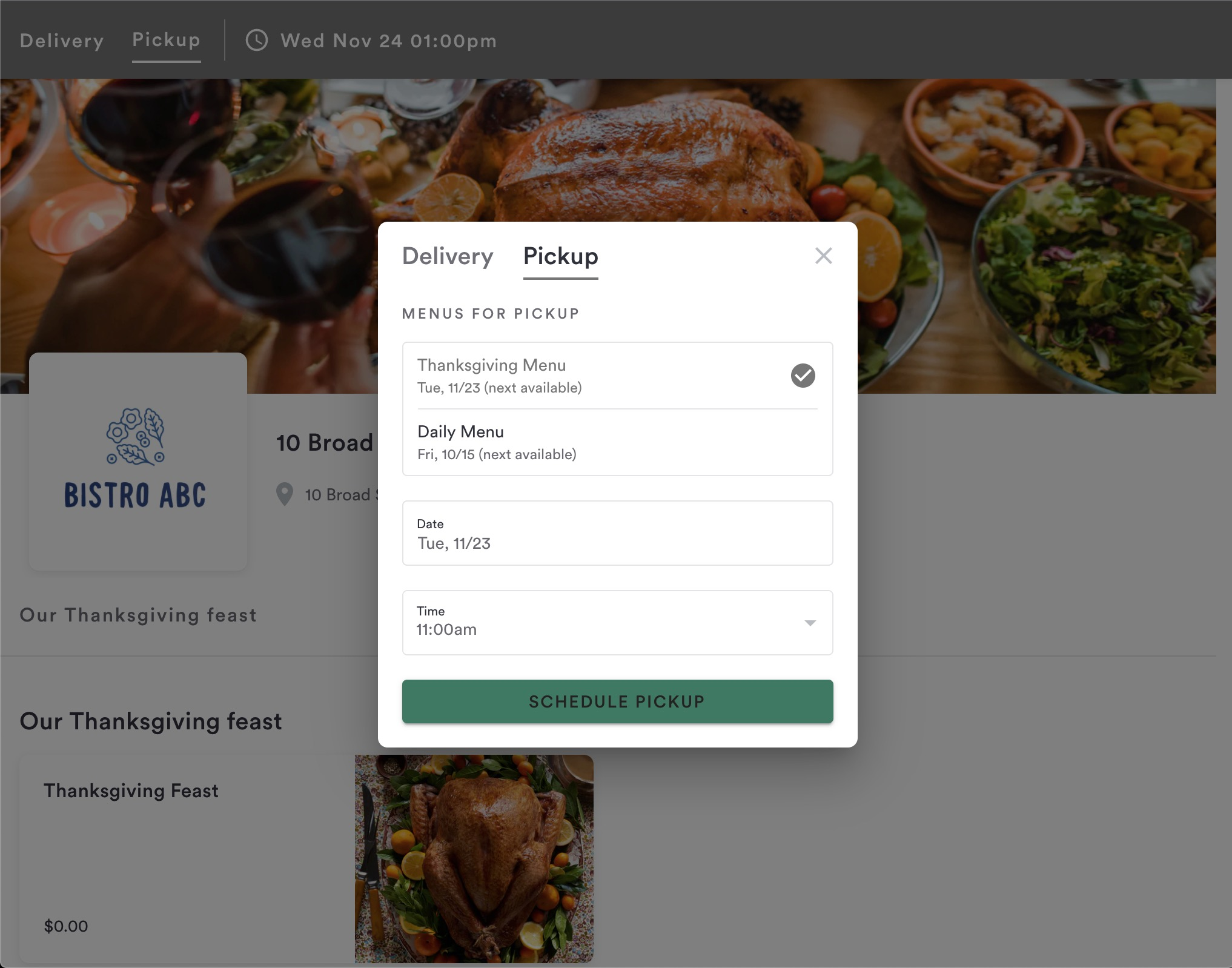 Ordering and payment happen up front, freeing your team up to focus on fulfillment.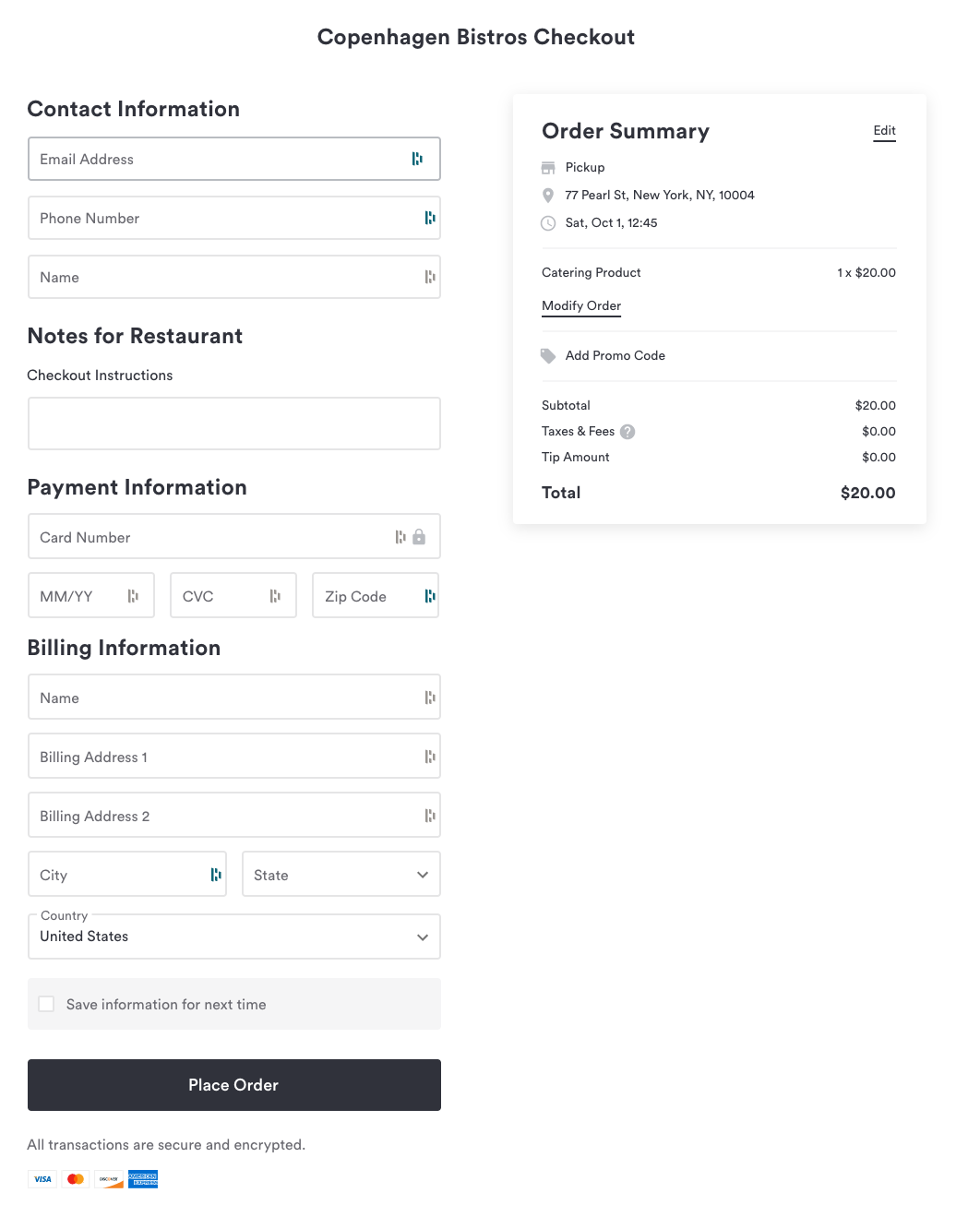 The streamlined, one-page checkout includes
The top color band, header image, and your logo can all be customized to your brand.
Go Back: Pre-Order & Catering Overview
Pre-order & Catering
Guest Experience
Checkout Process